4 Ways to Subscribe
Subscribe Via Email
This is one of the most popular ways to follow a blog. Just type in your email address into the form and you'll receive a full post in the body of the email when a new article is published. We do NOT give your email address to anyone, ever. We promise.
Feedly
Feedly is similar to the long-gone Google Reader app. It's a news aggregator, and a very easy way to stay updated on your favorite blogs and websites.
Just click the button below to add RBR to your Feedly feed.
Bloglovin
Bloglovin is just like Feedly, but it's a platform that's been around a bit longer. If you already use it, RBR is on it here: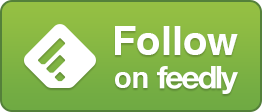 RSS
If you are familiar with RSS and aggregators you can follow my blog by using the RSS feed. Just add it to your aggregator and you'll be notified whenever something new is published! You can also subscribe to the feed with Google or Yahoo by clicking the buttons below.
Click here to subscribe via the feed URL
Thanks for subscribing!